5 Luxurious Airport Lounges with Extravagant Amenities
|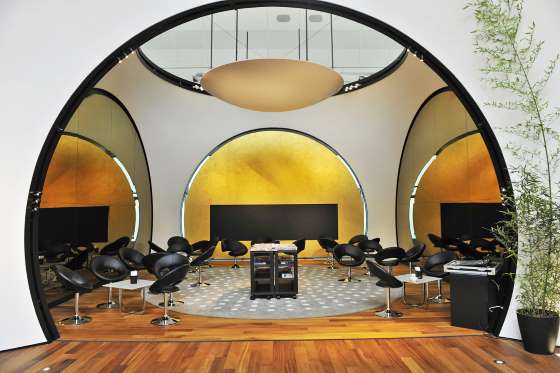 Though flying coach can make you long for the more glamorous days of air travel, premier passengers often have the chance to enjoy some ultra-luxe amenities in airport lounges—not to mention on the planes themselves. In recent years, airlines have attempted to outdo each other in the perks they provide to fliers, especially when it comes to pre- and post-flight offerings. When Virgin Atlantic vowed to install a full spa in its lounge, Cathay Pacific promised private cabanas with rain showers and tubs. The pattern continued, and now lounges have practically become destinations themselves. From golf simulators to movie theaters, the luxuries at these five airport havens might have you coughing up some extra cash for those coveted first-class tickets.
Virgin Atlantic: London Heathrow Clubhouse, Heathrow Airport, London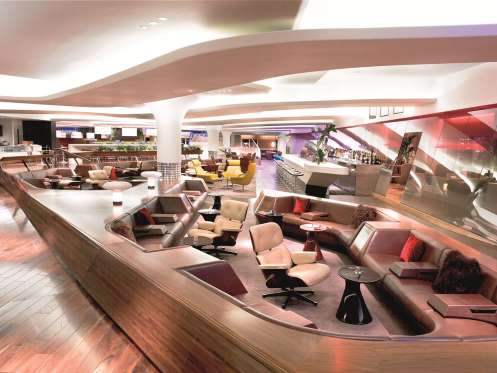 The first lounge in the world to feature a full spa, this sleek 15,000-square-foot space was created by London-based architecture firm Softroom. Designed to resemble a private club, the lounge features its own Bumble and Bumble hair salon, a den filled with pool tables and vintage video games, an après ski–inspired lounge (aptly named the Lodge), and a loft and rooftop garden that offer views of planes taking off overhead. As an added bonus, the lounge features its own recording studio, designed by Guy Wilson of London's AKA Design, not-so-subtly nodding to Virgin founder Sir Richard Branson's roots in the music business.
Cathay Pacific: The Wing and The Pier, Hong Kong International Airport, Hong Kong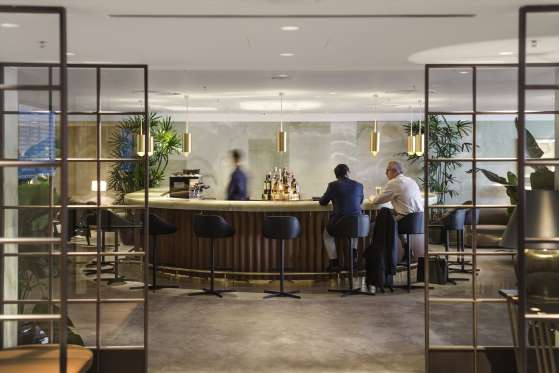 Visitors to the Wing are greeted by an elegant Champagne lounge, and then ushered to one of five private cabanas complete with rain showers, tubs, and daybeds. After an extensive renovation at the hands of U.K.–based Studioilse, the airline's other lounge at HKG, the Pier, recently reopened with a focus on residential comfort and an expansive food and beverage offering. Here, eight day suites feature complimentary foot massages, and there are 14 limestone showers for guests to freshen up.
Turkish Airlines: CIP Lounge, Ataturk International Airport, Istanbul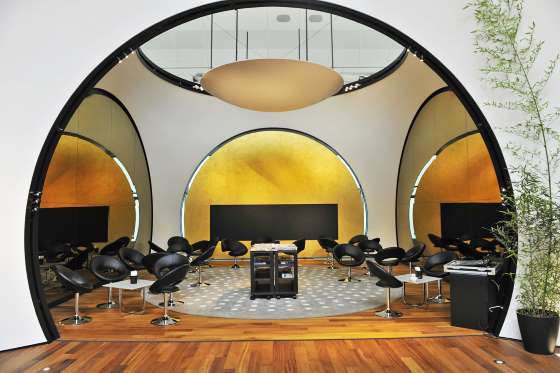 Conceptualized by Turkish design firm Autoban and measuring over 32,000 square feet, this lounge features its own screening room (popcorn is available, of course), a children's play area, relaxation suites, a golf simulator, and a tea garden. The arched room dividers that soar over the lounge are inspired by the latticed arcades found in Ottoman architecture.
Qatar Airways: Al Mourjan Business Lounge, Hamad International Airport, Doha, Qatar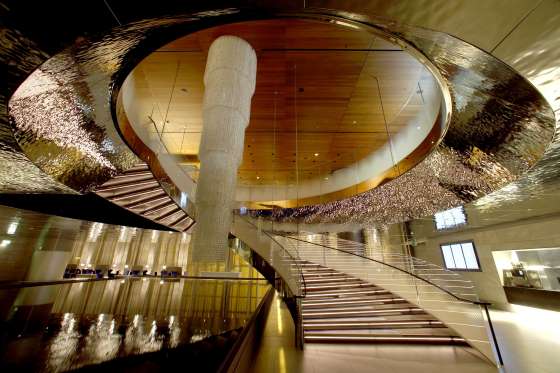 Spread out over two levels for a grand total of more than 100,000 square feet, this futuristic business lounge in the Gulf state of Qatar is flooded with natural light and decorated with water features and towering greenery. The space was outfitted with furniture, lighting, and finishes by Milan-based designer Antonio Citterio. The mezzanine floor, accessed via a spiral staircase that encircles a four-tier Murano chandelier, is devoted to dining, while the main floor features game rooms (including a Formula One simulator), family spaces, shower rooms, a quiet area, a children's nursery, and business and conference facilities.
Etihad Airways: Premium Lounge, Abu Dhabi International Airport, Abu Dhabi, United Arab Emirates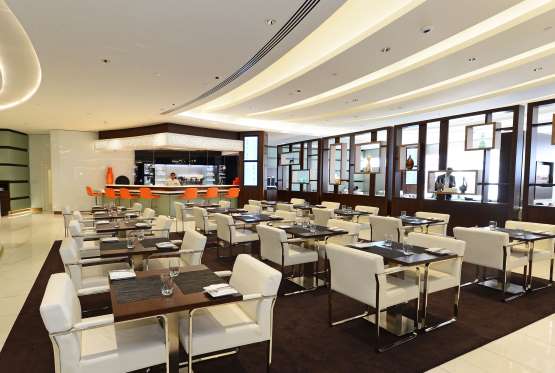 With last year's announcement of the Residence, a luxurious three-room accommodation aboard its Airbus A380s, the Abu Dhabi–based carrier Etihad Airways proves it knows how to spoil its customers. Its lounge at AUH comes complete with gourmet dining, a lavish Six Senses Spa, and a Style and Shave by Etihad salon for men and women. Conceived by the airline's in-house design team, the plush space features custom-detailed Poltrona Frau and Boss furniture. Etihad just took its brand of luxury overseas with the launch of its John F. Kennedy International Airport lounge in New York, designed by Gensler, which features a private area for passengers traveling in the Residence.
Article Source: 5 Luxurious Airport Lounges with Extravagant Amenities